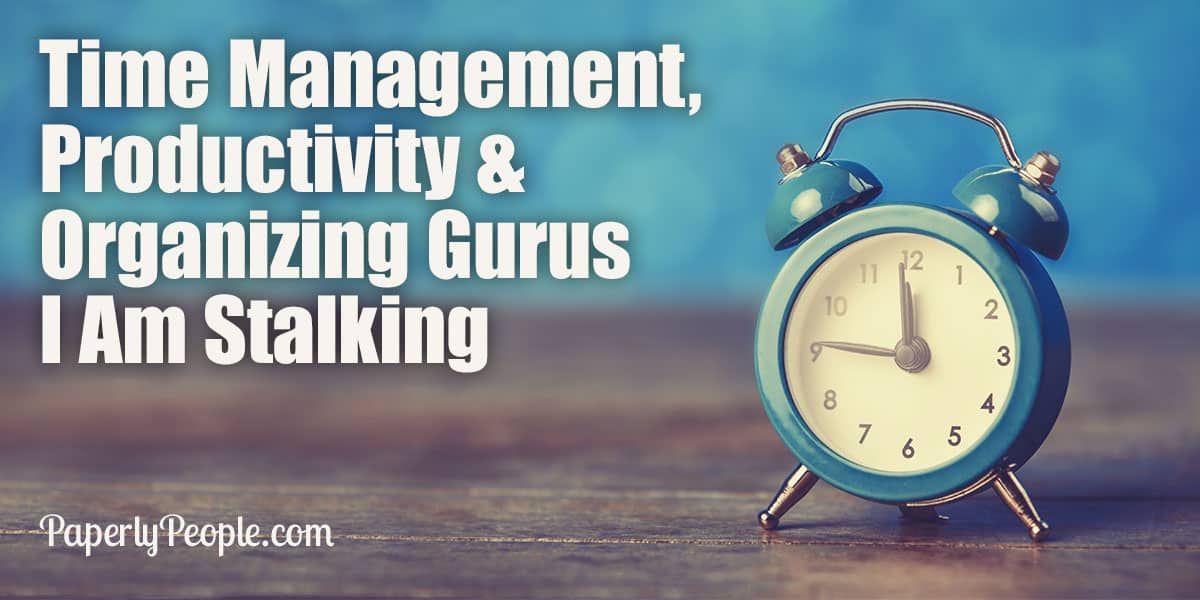 please note :: I often recommend resources, some I receive an affiliate commission for at no additional cost to you! Check out all my policies here
This is post just for me! I am a little obsessed with all thing time management, productivity, focus and organizing related and I keep find great new people and things to watch, follow and find. With that in mind I am starting this post to keep a running tally of things I am interested in reading, listening to or following.
I don't know about you, but I hear little things all the time and think, "hmmm I should check that out" or "I don't want to lose that" and maybe you put it in Evernote or somewhere else to remind yourself to go back later. But I never have that list handy when I am looking to get inspired. Having this list, right here out in the open where I can get to it anytime is a great solution for me!
Tara Jacobsen (me!)
One of my main goals in life is to have order. My husband and I adopted three kids and at first I thought I could just slot them into the time I already had (what is that saying, people plan and God laughs?) I was already a planner junkie and had been good at scheduling my time, but this kind of stress and additional obligations meant that I had to kick things up a notch. With that in mind I started meticulously organizing every aspect of my business so I could do the things I wanted and still have time for my kids, pets, friends and family.
[SHOP] Paperly People on Etsy – Productivity Forms, Time Management and Marketing
[ARTICLES] Time Management Articles On Marketing Artfully
John Lee Dumas
I am super in love JLD! I adore the fact that he talks about focus, focus and well, focus. He has been such an inspiration to me with his podcast and I listen to him whenever possible.
[WEBSITE] Entrepreneur On Fire
[PRODUCT] The Freedom Journal
David Allen (Time Management)
No one has ever impacted my life the way that Mr. Allen has. Listening to him talk about how all the ideas are banging around in my head, keeping me from being productive was eye-opening and earth shattering! I love his concepts (although I think his filing system for "stuff" would make me want to poke an eye out).
[BOOK] Getting Things Done: the art of stress-free productivity
[AUDIO] Entrepreneur On Fire Interview
[VIDEO] The Art of Stress-Free Productivity: David Allen at TEDxClaremontColleges
[VIDEO] David Allen FULL INTERVIEW with Anthony Gell
Grant Cardone
I am ridiculously happy to add Grant to this list. He thinks that "time management" is stupid and a lie. That said, I love his 10X rule and how inspiring it is to motivation and success.
[Audiobook] The Ten X Rule
Tim Ferris
The man is a king of time management and making time for what is important. I don't get to listen to him enough and will have to make that a priority in the coming year.
[WEBSITE] 4 Hour Workweek
Daniel Goleman
[VIDEO] Daniel Goleman on Focus: The Secret to High Performance and Fulfillment
Greg McKeown
I have not read his book yet, but I love the ideas that he talked about on his videos. The paring down aspect of it all is certainly appealing.
[BOOK] Essentialism: The Disciplined Pursuit of Less
[VIDEO] Greg McKeown: "Essentialism" | Talks at Google
Tara Brach
[INTERVIEW] Tara Brach on Meditation and Overcoming FOMO (Fear Of Missing Out) – 4 Hour Work Week Blog
Marie Kondo (Orgnanizing)
I LOVE Marie's airy-fairy way of picking what to keep and what to delete from your life!
[WEBSITE] Tidying Up Website
[BOOK] The Life-Changing Magic of Tidying Up: The Japanese Art of Decluttering and Organizing
Well there you have it…the start of a Time Management, Productivity and Organizing post that will eventually become epic! If you have a great resource or someone that I should check out, please leave me a comment below!