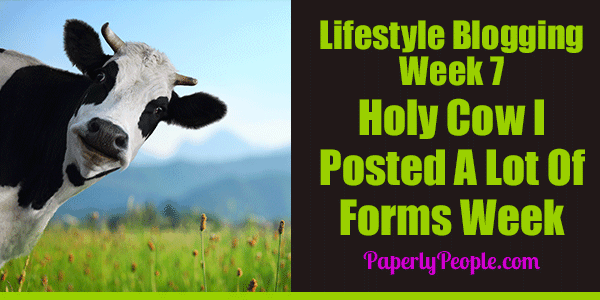 My 7th week as a blogger. I feel like this is where the grind starts to happen! It is not super fun or new anymore so I just have to start doing and tracking the things that really matter.
Starting on Day 49 I started tracking the keywords that I rank for in Google. I use Ranktrackr to do this and feel like this is one expense that is super worthwhile for my SEO (search engine optimization) efforts.
I also published A LOT of forms this week, getting the numbers up in my Etsy shop so I can get that growing. I am not sure how the ladies with no blog to drive traffic to their shops are getting pageviews, but I KNOW pairing a blog post with a call to action to visit my shop works really well!
Day 49 – 8/24/2015
actually sent the blog worksheet to a friend and found out it is MUCH too advanced…back to the drawing board!
Email list – 3
Klout score –
Twitter – 536
Facebook – 22
Pinterest – 26
Tumbler – 34 (+1)
Instagram – 119 (+6)
Pageviews PaperlyPeople.com – 598
Keywords Ranked In Google – 5
printable notebook planner – 46
arc daily planner – 18
arc day planner – 27
printable notebook – 86
printable daily planner – 99
YouTube Subscribers – 6 (+1)
YouTube Views – 137 (+6)
Etsy
Orders – 0
Uploaded product – 0
Pageviews Etsy store – 57
Favorites – 0
Day 48 – 8/23/2015
Email list – 3
Klout score – 53
Twitter – 515
Facebook – 22
Pinterest – 26 (-1)
Tumbler – 33 (+1)
Instagram – 113
Day 47 – 8/22/2015
Email list – 3
Klout score – 52 (-1)
Twitter – 511 (+15)
Facebook – 22
Pinterest – 27 (-1)
Tumbler – 32
Instagram – 113 (+1)
Pageviews PaperlyPeople.com – 646
YouTube Subscribers – 5
YouTube Views – 131 (+4)
Day 46 – 8/21/2015
Email list – 3
Klout score – 53
Twitter – 496 (+5)
Facebook – 22 (+1)
Pinterest – 28 (-2)
Tumbler – 32
Instagram – 115
Pageviews PaperlyPeople.com – 682 (+5)
YouTube Subscribers – 5
YouTube Views – 127 (+7)
Etsy
Orders – 0
Uploaded product – 2
Pageviews Etsy store – 54
Favorites – 1
Day 45 8/20/2015
Email list – 3
Klout score – 53
Twitter – 491
Facebook – 21
Pinterest – 30
Tumbler – 32
Instagram – 115
Pageviews PaperlyPeople.com – 677
YouTube Subscribers – 5
YouTube Views – 120
Etsy
Orders – 0
Uploaded product – 1
Pageviews Etsy store – 49
Favorites – 0
Day 44 8/19/2015
Email list – 3
Klout score – 53
Twitter – 486 (23)
Facebook – 21
Pinterest – 31 (+4)
Tumbler – 31
Instagram – 113 (+3)
Pageviews PaperlyPeople.com – 658 (+20)
Keywords Ranked In Google – 4 (+1)
YouTube Subscribers – 5
YouTube Views – 120 (+5)
Etsy
Orders – 0
Uploaded product – 1
Pageviews Etsy store – 51
Favorites – 3
Day 43 8/18/2015
Published my 5th week as a blogger post
Shared on the socials
Added getting things done to keyword tracking list
Email list – 3
Klout score – 53
Twitter – 463
Facebook – 21
Pinterest – 27 (+1)
Tumbler – 31 (-1)
Instagram – 110 (+3)
Pageviews PaperlyPeople.com – 638 (+34)
Keywords Ranked In Google – 3 (+2)
YouTube Subscribers – 5
YouTube Views – 115
Etsy
Orders – 1
Uploaded product – 1
Pageviews Etsy store – 46
Favorites – 1
Read more >> Check out last week's lifestyle blogging numbers