Hello there, fellow bujo enthusiasts! If you're reading this, chances are you've already jumped on the bullet journal bandwagon and are looking for tips and ideas on how to organize your bujo.
Well, you're in luck because in this post, we'll be sharing some helpful tips and ideas to make your bujo organization a breeze.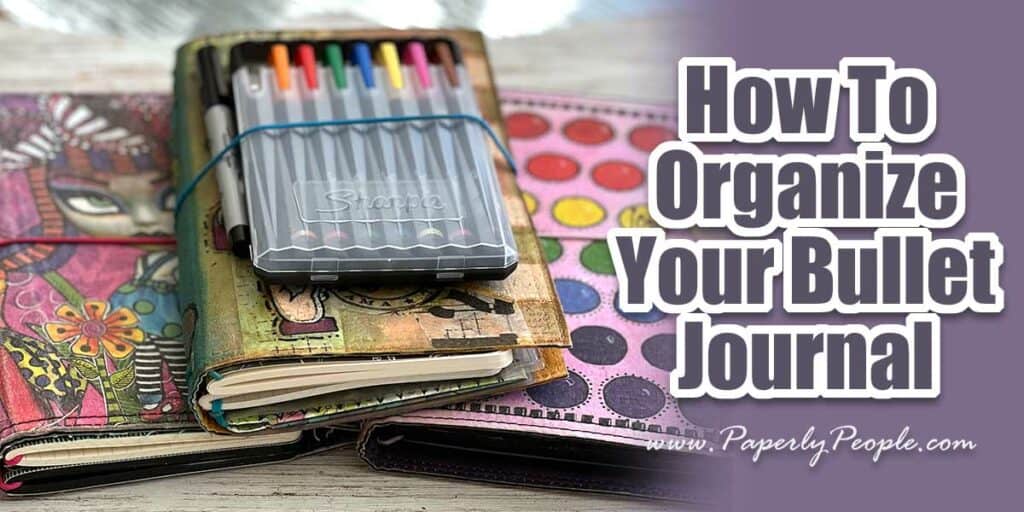 please note :: I often recommend resources, some I receive an affiliate commission for at no additional cost to you! Check out all my policies here
Bujo Products and Accessories
First things first, let's talk about products and accessories that can help you organize your bujo.
While you can use any notebook and pen to create a bullet journal, there are products specifically designed for bullet journaling that can make the process even more enjoyable.
Some popular bujo products and accessories include dotted notebooks, fine-tipped pens, washi tape, stickers, and stencils. Using these products can help you create neat and aesthetically pleasing spreads and collections.
My favorite bullet journal is using a travelers notebook with Dyan Reaveley's page inserts. They are super heavy duty and can stand up to lots of erasing and colored pen writing.
I even used the blank cover option to make my very own design!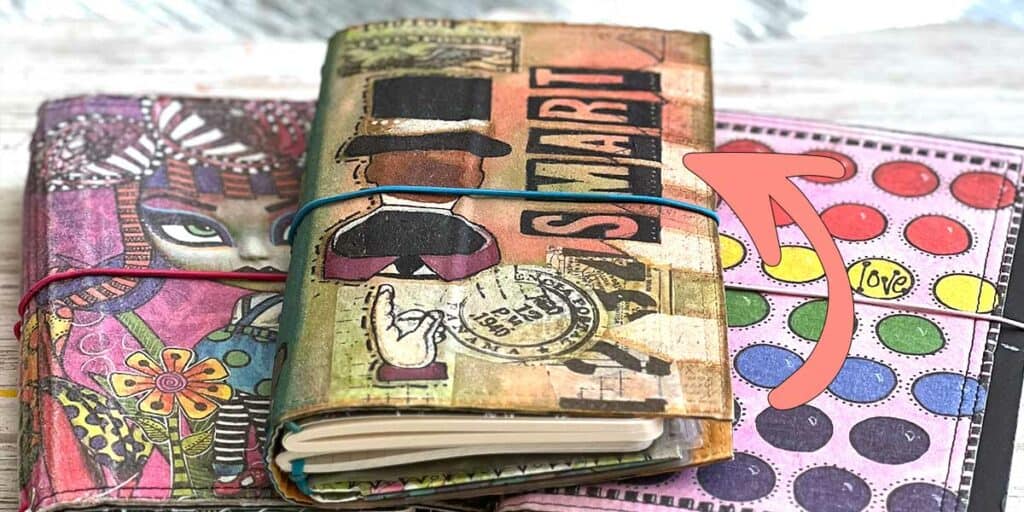 My go to pens are Staedtler pigment liners in the 0.7 or 0.5 size. They are bold enough to see easily and write like a dream!
Related Resource: 5 Must Have Accessories You Need For Your Travelers Notebook
Using Tabs To Organize Your Bullet Journal
One of the best ways to organize your bullet journal is by using tabs. Tabs are a great way to categorize and separate your different spreads and collections.
You can use pre-made tabs or create your own using scrapbook paper, washi tape or sticky notes.
Some popular categories for tabs include:
monthly spreads
weekly spreads
daily spreads
goals
habits
gratitude
I like to make my own tabs for my bullet journal sections… I am a mixed media artist so making tabs that fancy and cool makes my heart so happy!
Symbol Key Page
Another essential page to include in your bullet journal is a symbol key page. This page is where you can create a legend of symbols and icons that you'll be using throughout your bujo.
For example, you might use a star to mark important dates or appointments, or a checkmark to indicate completed tasks. Having a symbol key page will help you stay consistent with your bullet journaling and make it easier to reference your symbols later on.
I have two different resources for this…
Can you tell I am a bit of a symbols nut in my journals? Here are some of my favorites for Halloween!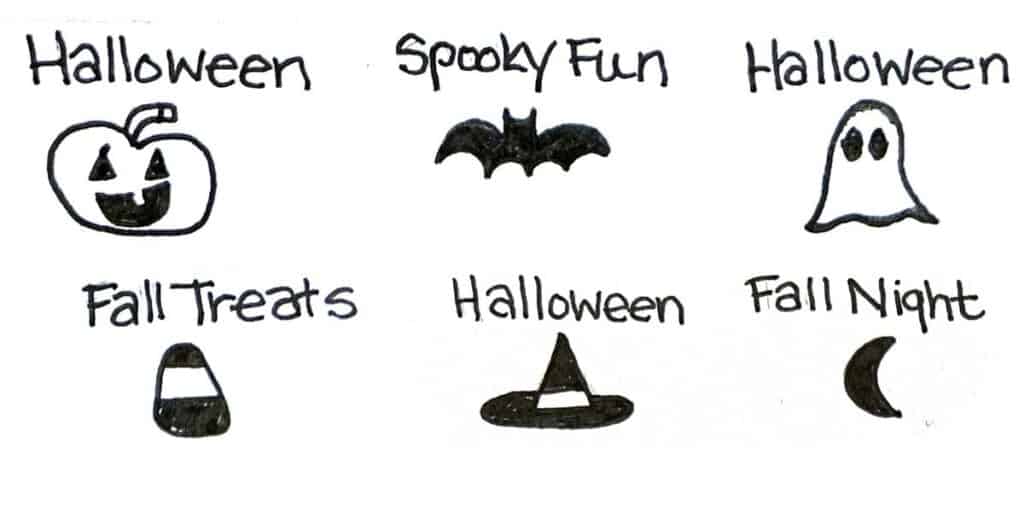 Organizing Your Bujo Interests and Routines
Now let's talk about organizing your bujo based on your interests and routines. Your bullet journal is a reflection of you, so it's important to incorporate elements that are important to you.
If you're a fitness enthusiast, you might want to create a fitness tracker or workout log. If you love reading, you can create a bookshelf collection to track the books you've read or want to read.
By incorporating your interests and routines into your bujo, you'll be more likely to use and enjoy it.
That said, it is important to know what you are or are not good at! For example, I am a TERRIBLE tracker… I always think I will remember to write things down and I NEVER do… sigh.
What I am good at is making cool looking spreads for calendars and also doing super artistic fun reference pages.
The beauty of a bullet journal is that you can use it for EXACTLY what you need and love!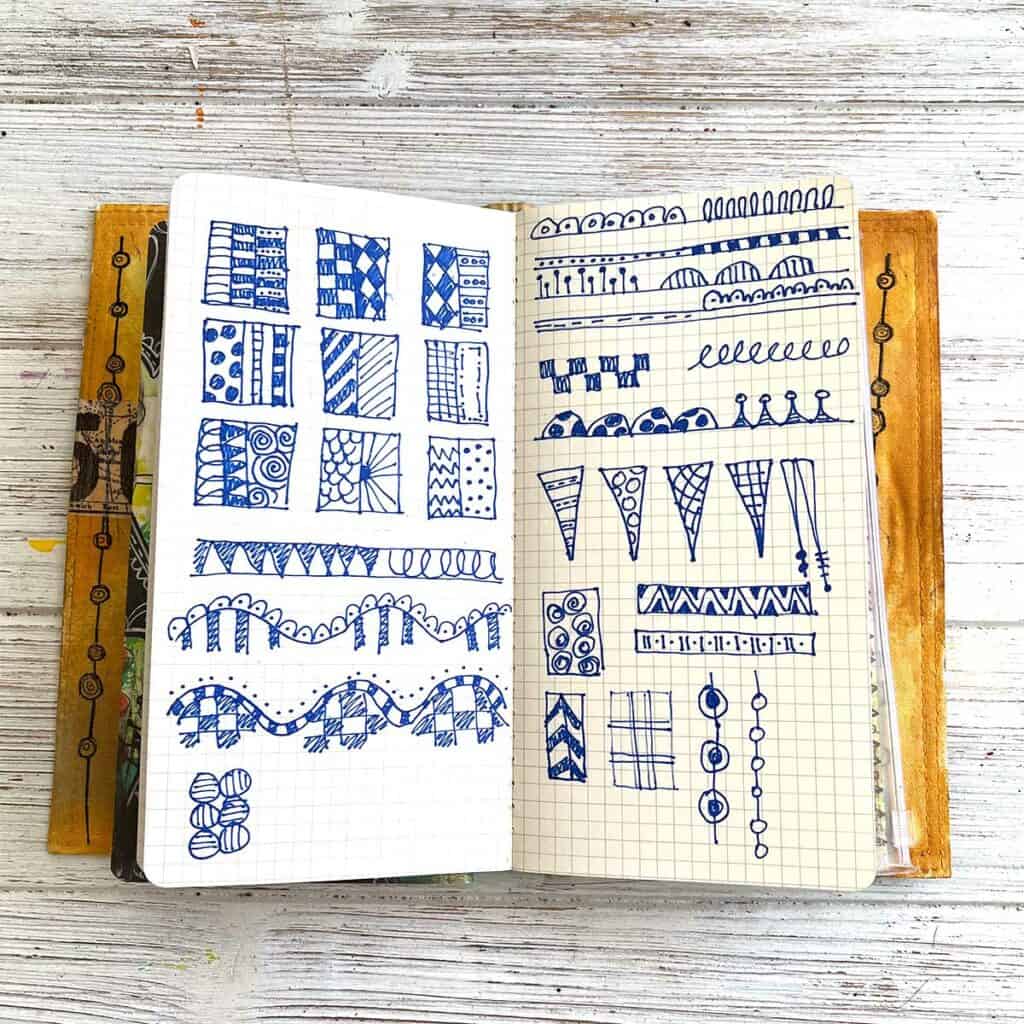 Organizing Your Bullet Journal Spreads
Spreads are the heart of a bullet journal, and there are endless possibilities for what you can include in them.
Some popular spreads include:
habit trackers
gratitude logs
mood trackers
meal planners
When creating spreads, it's important to think about what will be most useful and beneficial to you. Don't feel like you have to include every type of spread – focus on what works for you and your life.
Collections
Collections are another important element of a bullet journal, and they can be used to track anything from goals to finances to travel plans.
Some popular collections include bucket lists, savings trackers, and packing lists. Again, it's important to think about what collections will be most useful to you and your specific needs.
I tend to use collections WAY more than I use anything else! I love to have a separate notebook to track my business ideas and then one for my art ideas.
If you have struggled with having to create calendars and are not super organized, maybe start with collections and then move on from there!
I use one of my journals to record my monthly goals… it is fun to look back over the years and see what I have accomplished!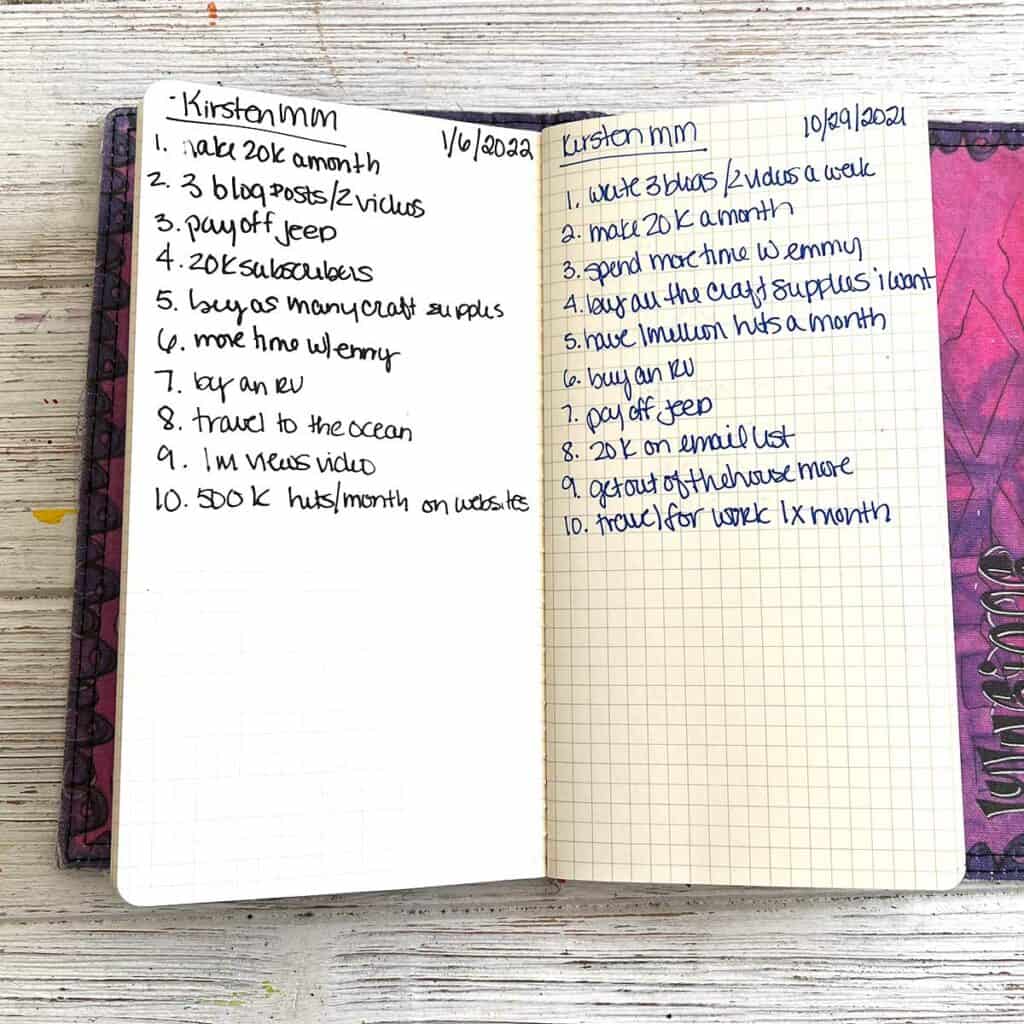 Organizing Your Bullet Journal Wrapup
In addition to these tips and ideas, here are a few more general tips for organizing your bullet journal:
Use a consistent color scheme: This will help make your bujo look cohesive and visually appealing.
Don't be afraid to make mistakes: The beauty of a bullet journal is that it's completely customizable and can be changed at any time. Don't stress about making mistakes – just embrace the process and have fun with it. (Also, feel free to do your first draft in pencil… I do!)
Keep it simple: While it can be tempting to create elaborate spreads and collections, remember that the purpose of a bullet journal is to simplify your life and keep you organized. Don't overcomplicate things.
Set aside time to update your bujo: To get the most out of your bullet journal, it's important to regularly update it. Set aside time each week or month to add new spreads and collections, and reflect on what's working and what isn't.
In conclusion, there are many tips and ideas for how to organize your bullet journal, but ultimately it's up to you to find what works best for you and your needs.
Whether you prefer a minimalist approach or a more decorative one, the key is to have fun with it and make it your own.
Remember, your bullet journal is a reflection of you and your life, so don't be afraid to get creative and experiment with different layouts and designs.