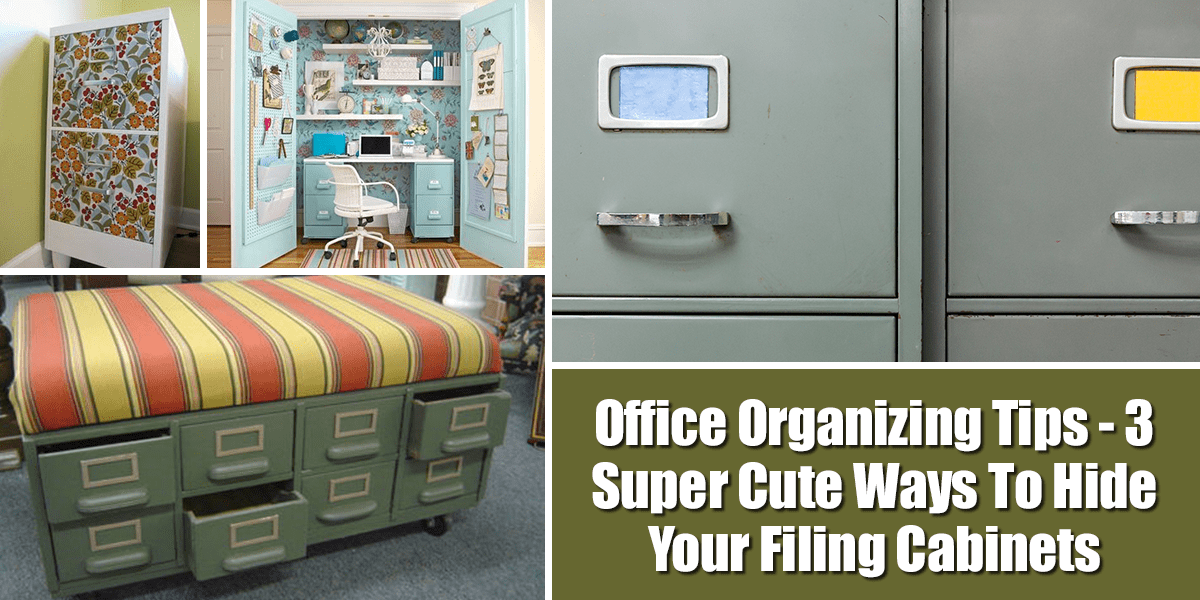 If you need to hide your filing cabinets, here are some great ideas! Painting them to just make them part of your décor can make them blend in, or even make them the focal point of the room.
Hidden Storage
If you want to have a bit more whimsy, try painting patterns on them or covering them with contact paper or wallpaper. Want it to disappear all together? Use a closet and make the file cabinets the "desk" drawers". Not only are the "drawers" given a different look, but if you don't want to see them at all, shut the closet doors!
Our daughter's room came with a build in desk closet. We had the back of the closet painted darker pink from the rest of the room, but seeing this inspiration I think we need to "pink out" the rest of it soon!
Source: Apartment Therapy
Cover Filing Cabinets With Fabric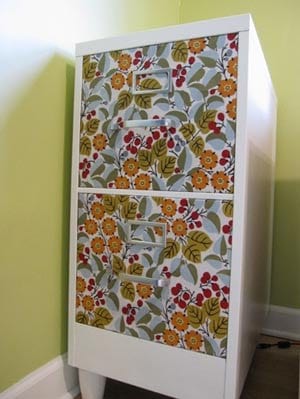 Cover all or part of them with fabric. Either to make them blend in, or to make them look less like file cabinets.
I love how this could "save" filing cabinets that are a little more beaten up. Some I have seen are not going to look good no matter what kind of paint treatment that I would apply, but adding fabric could cover blemishes and other problems.
PLUS I love the pop of color that these would add to a room!
Source: Waste Not Workshop
Add Seating With Your Filing Cabinets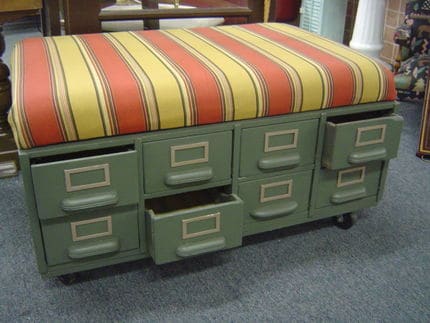 Use smaller file cabinets as extra seating. Add wheels and fit the top with a cushion for a really neat ottoman style like this one from Junk Market Style.
This is such a practical way of adding storage AND seating to a small office. Whether you have a work from home office or an actual office, there is always a need to have double duty furniture to make the most of the room you have.
The extra space you get from using filing cabinets is an amazing, sneaky way to fit more into your space!
Source: Junk Market Style
Worst case, use a tension rod and cute curtain or shower curtain. I do this a lot to hide "stuff" in my bookcases that I might not want to have on display in my office!